On Friday, May 12, unarmed 23-year-old Saba Abu Ubeid was killed in cold blood with a bullet to the chest by an Israeli sniper during confrontations in Nabi Saleh. This morning the district of Salfit mourned the loss of the young man and he was laid to rest.
Since the beginning of 2017 hundreds have been injured and 21 lives have been brutally taken by the Israeli occupation.
Other solidarity demonstrations took place yesterday as political prisoners enter into their 27th day of their 'Freedom and Dignity' strike. During Friday's demonstrations across the Occupied West Bank in Ramallah, Ofar prison, Nabi Saleh, Bethlehem, Nablus and Hebron over 120 people have been injured and dozens of people were treated with tear gas inhalation, rubber coated steel bullet and live ammunition wounds. Red Crescent reported that Israeli forces attacked ambulances with live ammunition, shattering the windscreens whilst they were attempting to help those who were wounded.
An Israeli spokesperson summed up Israeli doctrine and methods of repression as he defined the unarmed protest in Nabi Saleh an 'immediate threat to the region' and the killing of Saba Abu Ubeid a result of 'crowd dispersal'. Time and time again human rights groups have condemned Israel's harsh and excessive use of force against unarmed Palestinian protestors but it is important to stand up as well against Israeli export of these doctrines and methods to the rest of the world. It is this deadly exchange of inhumane ideologies and methodologies that allows Israel to draw profit from the killing of the Palestinian people and worsens conditions of repression wherever the influence of Israeli military and policing policies reach.
In the meanwhile, from inside the prison cells the hunger strikers have made known that the Israeli prison service continue to violate their rights and dignity to break their spirits. Violations have included Israeli forces raiding the cells, confiscating salt and refusing to supply the prisoners with clean water or any water at all. A few hunger strikers have started to become ill and are throwing up blood as their health deteriorates.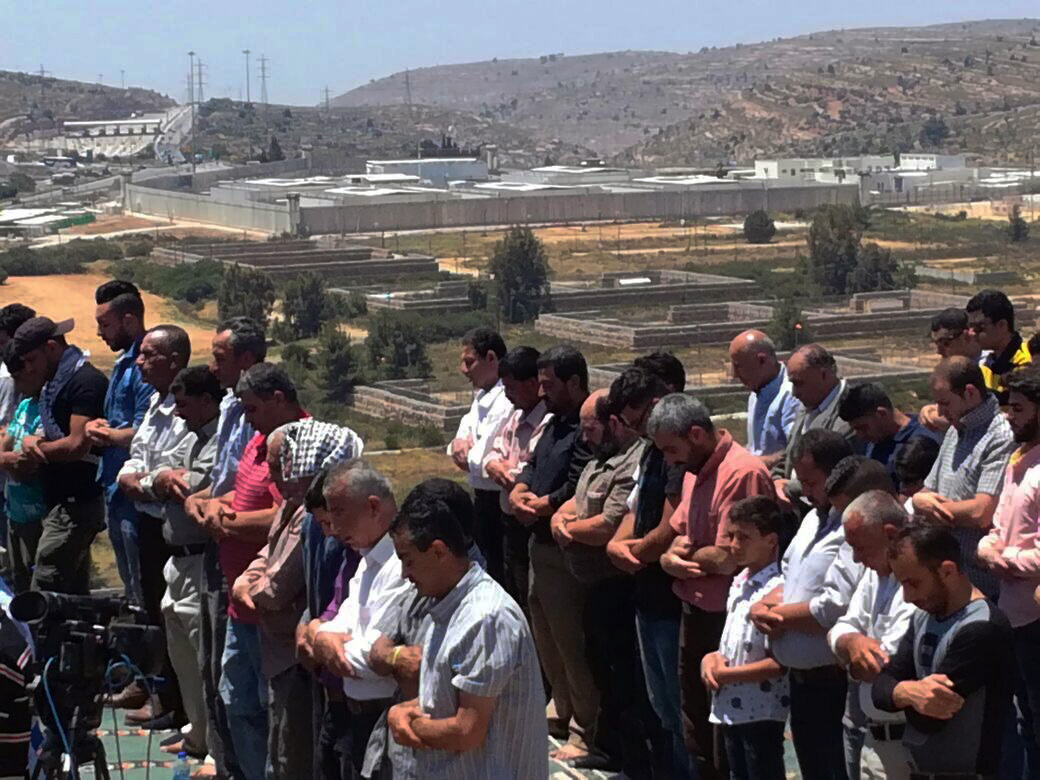 Palestinian leaders have said that they have been making intensive political efforts and continue to pressure Israeli authorities to negotiate with political prisoners. In addition, the Israeli prison service have suggested to the Israeli Public Security minister Gilad Erdan that negotiations must begin, although at this stage Israel shows no signs of mercy. Addameer, a prisoners' rights organisation has informed that there is to be a solicitor visit scheduled on 14 May at 15.00 to meet one of the prisoners currently on strike.