Since 2010, The Indian Campaign for the Academic and Cultural Boycott of Israel (InCACBI) stands in solidarity with the Palestinian people in their struggle for their right to live in dignity and exercise its sovereignty over their homeland. Now, the group calls for the divulgation of "From India to Palestine", a compilation of fourteen essays on solidarity made by Indian authors that aims to re-exam the Indian position towards the Palestinians.
The group, composed by academics, activists and artists of India, came together in 2010 to campaign against the apartheid regime and to extend the growing support to the international campaign for the academic and cultural boycott of Israel. The movement goes against India's government and policies blind eye shift towards Israel's illegal occupation, colonization and apartheid regime in Palestine, despite the increase of the international BDS campaign. Since 1990, the country has presented a growing relation with Israel, marking a new moral low in its foreign policy and in its position over the International Law, especially after the negotiations of a free trade agreement to be signed between the countries.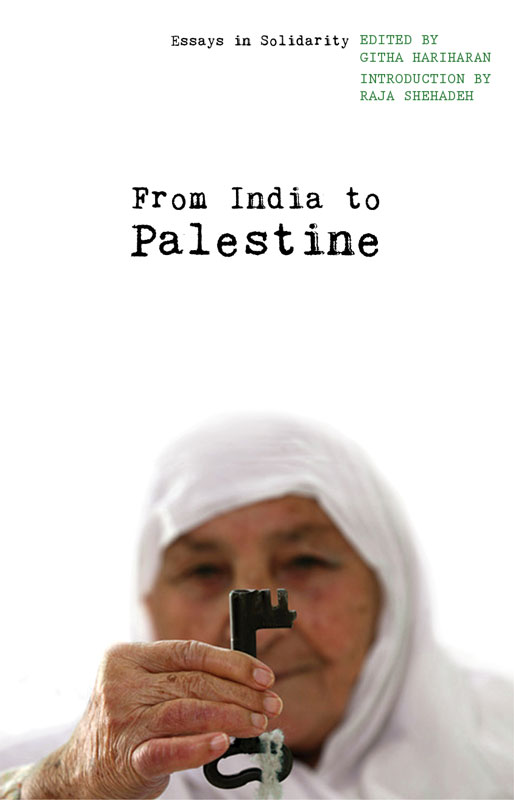 Inserted in the wider context of India's emerging role in the world's geopolitics, the book recalls the countries historical position against colonialism. Throughout the years, the nation was an example of resistance against the British colonization. Represented by the iconography of Ghandi, its movement is still remembered, and now serves as a bond and bridge between the Indian people and the Palestinian struggle to guarantee its rightful land and dignity.
On the 10 years mark of the ICJ decision against the Wall of Apartheid, the support and solidarity of the InCACBI is a significant ally in the BDS campaign outside the EU boundaries, and represents the importance of its expansion in the emerging countries, the new commerce target of the Zionist state. Thus, a new, non-western view of the Palestinian issue can shift the solidarity movement, and enlarge it.
Published by LeftWork Books, "From India to Palestine – Essays on Solidarity" aims to return India's historical support for the great struggles in the world, providing a constructive view of the relationship between these people and India's role as a new player on the global scenario, presenting here its position as a defender against colonialism and injustices.
For more Indian Campaign for the Academic and Cultural Boycoyt of Israel: www.incacbi.in
Book available at: LeftWord and flipkart.