Los soldados israelíes han arrasado el terreno y demolido su campamento ocho veces, pero ellos se niegan a rendirse. Son claros en su mensaje: "Cuando los soldados se vayan, lo construiremos otra vez".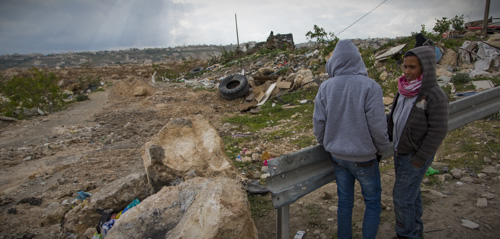 Reconstruyeron el campamento
Un gran grupo de voluntarios se reunió para ayudar a reconstruir el campamento protesta "Puerta de Jerusalén" por novena vez. Después de recoger materiales de construcción de los alrededores de la zona, todos ayudaron a construir el campamento.
Alrededor de 45 después el campamento fue construido, y ya estaba listo para que todos entraran. Se trajeron sillas y café, y se hizo una hoguera para que todos estuvieran calientes.
Mire como construyen su nuevo campamento protesta
:
El campamento demolido ocho veces
El campamento protesta "Puerta de Jerusalén", está ubicado en una zona donde el gobierno israelí quiere reubicar a las comunidades beduinas de la gran zona entre Jerusalén Este y el asentamiento de Ma'ale Adumin, cerca de Abu Dis. Por lo tanto le han dado a esta zona una orden de demolición, a pesar del hecho de que la gente que posee la tierra tiene todos los documentos legales y son los dueños legítimos.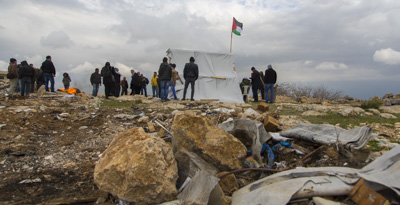 No se rendirán
Saben que los soldados volverán otra vez al campamento. Y probablemente lo demolerán una vez más, pero no se rendirán.
"Mañana vendrán y lo destruirán otra vez, y lo volveremos a construir. Para acabar con el sueño de Israel de construir el Gran Jerusalén".
Los planes de Israel de limpieza étnica de palestinos en Jerusalén y la expansión de las colonias adyacentes casi hasta el Mar Muerto está siendo llamado por los políticos israelí y por los planificadores urbanísticos el proyecto del 'Gran Jerusalén'.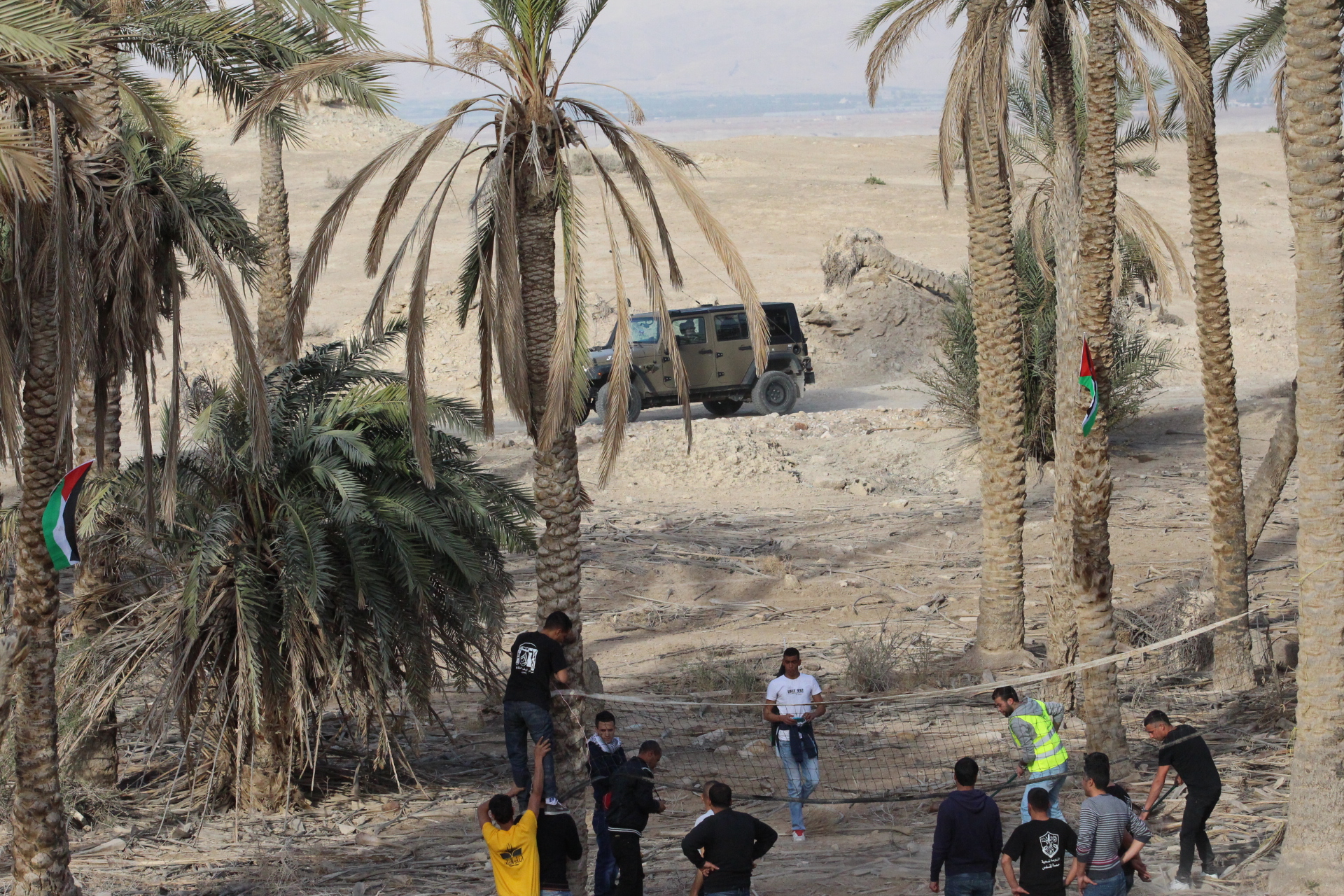 El campamento destrozado violentamente
Earlier this week, five people got arrested and three were injured when soldiers came and violently destroyed the demonstration camp. Three of the people who were arrested, are still in prison.
Watch how the destrod the camp:
We support the work
We in Stop the wall are supporting the work at the camp. We think that this is a good example on how you can mobilize against the occupation from Israel. Head of Stop the wall, Jamal Juma, says it like this:
"It is important to keep up the work her, so that Israel`s plan will fail".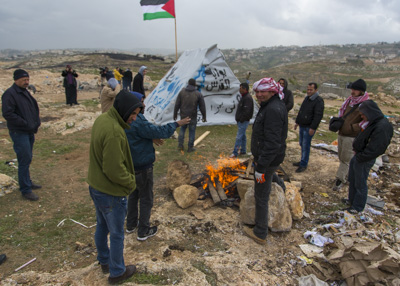 Join in
The solidarity of Palestinians from different areas and international activists is very important to make the movement strong. Please share this story with friends and family, and let the word know what happens in Palestine. You are welcome to join us in the coming days. For more information, send us a message on Facebook, or call: (+972) 056 892 1821.