To all international Trade Union solidarity activists and friends of Palestine!

How can you run an effective Trade Union Confederation without training in Trade Union matters and without money? You can, but it is hard.
Especially if you want to organize Palestinian rank and file workers in an independent grassroot movement, under occupation and colonization, without coherent and working labour legislation.
An independent confederation
This is exactly the task the independent The Palestine New Confederation of Trade Unions, or New Unions in short, has set for themselves.
They are working hard to organize, and their numbers and unions are constantly growing. With the growth the need for training and capacity building grows correspondingly.
The organization is virtually without money and it is run entirely by unpaid volunteers. It is a part of the popular resistance for the working people which is heavily exploited and live on a pittance. They lack everything, from their own trade union offices to employees: "We own nothing! Everything we own is our own labour".

Therefore it goes without saying that all plans for training involves an economic boost. Friends of Palestine in the International Trade Union movement now have the opportunity to contribute financially by allocating money to send members on training courses. This is just what the Norwegian Solidarity Trade union group "Workmates" now are doing.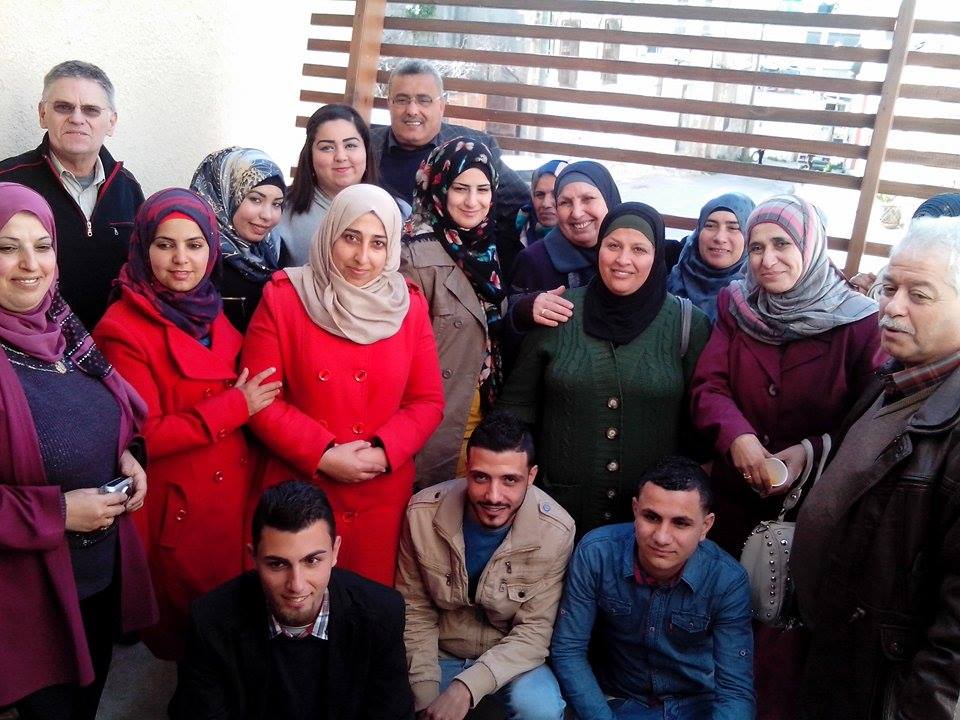 How to contribute
To conduct New Unions´ training plans, they need financial support.
 We want to contribute to the academic schooling, and encourages fundraising:

Become a sponsor – Send a Palestinian Union Representative on training!
A complete 36 hours training course for 20 members in 5 days cost 3000 euros.
Each participant costs about 150 euros. 

If you want to contribute you can
Submit a proposal for financial support in your union or workers committee
– or give your personal contribution

You can transfer the money to New Unions bank account:

CAIRO AMMAN BANK SWIFT CODE: CAABPS22
CORRESPONDENT BANK: BANK OF NEW YORK
ACCOUNT WITH BONY BANK: 890-0556-307
SYNDICATE OF GENERAL INSTITUTIONS WORKING IN FOOD AND AGRICULTURAL INDUSTRIES-TULKAREM
ACCOUNT NO. 0250053014000
TULKAREM BRANCH 0806
IBAN: PS17 CAAB 0806 0000 0250 0530 1400 0

New representative training courses
New Unions began the implementation of the first training course in January 2015 for the administrative bodies in Textile Workers Union. The course could be held by the support from Workmates Norway-Palestine, who collected the amount of money needed from trade union friends.
Their further plans are similar courses for the rest of the unions, but first and foremost the General Union of Public Institutions, for workers in the Food and Agricultural Industries, for General Union for Construction Workers and for General Union of Services.
The courses will include multiple subjects about managing meetings, the history of international and Palestinian labor movement, Palestinian and Israeli labour law, financial management, occupational health and safety and Public communication skills.
Their next course will start in March.
Do you want to join?
Just do it!



workmates norge-palestina
Workers Change the World ال†Ø¹Ù…ال†ÙŠ†Øº†ÙŠØ±ÙˆÙ††Ø§Ù"†Ø¹Ø§Ù"†Ù…